Staff
Interim Executive Director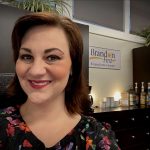 Jennifer Watson is a lifelong Brandonite with a passion for promoting this great city.  With a business degree from Brandon University and experience in events and marketing, Jenn coordinates day-to-day operations of the office and provides guidance and support to the recruitment team and event organizers. She would love to hear about your idea for an event, and put you in touch with the right venues and vendors to make it happen.
Phone: 204-729-2156
Email: Jenn@BrandonFirst.com
Regional Sales Coordinator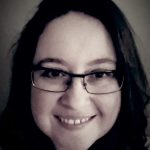 Pam Reiss is a born-and-raised Winnipegger who earned a degree in Hotel and Restaurant Management before returning to her family's catering company where she gained lots of experience in the planning and execution events. Pam works to bring events to Brandon by meeting with your Winnipeg based organizers, Provincial Sport Organization (PSO), or whoever your representation in the province's capital may be.
Phone: 431-556-2726
Email: Pam@BrandonFirst.com
Regional Sales Coordinator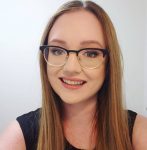 Sara Girard is from rural Westman and returned to Brandon after attending Carleton University in Ottawa. Her background includes promotions, events coordinator and advertising sales. Sara works to recruit events for Brandon and help individuals or groups interested in hosting here. Contact Sara to discuss new event hosting, funding options, receive assistance with hosting challenges or to discuss opportunities to promote your business to the event market. Sara is currently away on maternity leave, returning in 2022. Please feel free to reach out to Jenn or Pam for assistance until she returns!
Phone: 204-596-4653
Email: Sara@BrandonFirst.com