Brandon! Say Hello To Your Very First Annual Comic Convention!
Brandon, Manitoba, Canada – 05/10/2019: FNC MegaCorp ( www.fncmc.com ) is extremely proud to announce that the City of Brandon will be hosting its first annual comic convention. The
convention will be held at the Western Manitoba Centennial Auditorium on Oct.19th & 20th, 2019, and is selecting dates for events in 2020 & 2021.
This family-friendly event is an unprecedented extravaganza for the Brandon & Westman area, featuring celebrity guests, comic creators & artists, cosplayers, and other genre related personas. To keep the excitement levels high, the convention is including a variety of interactive activities such as autograph & photo opportunities, shows, contests, gaming events, and a multitude of other engaging content.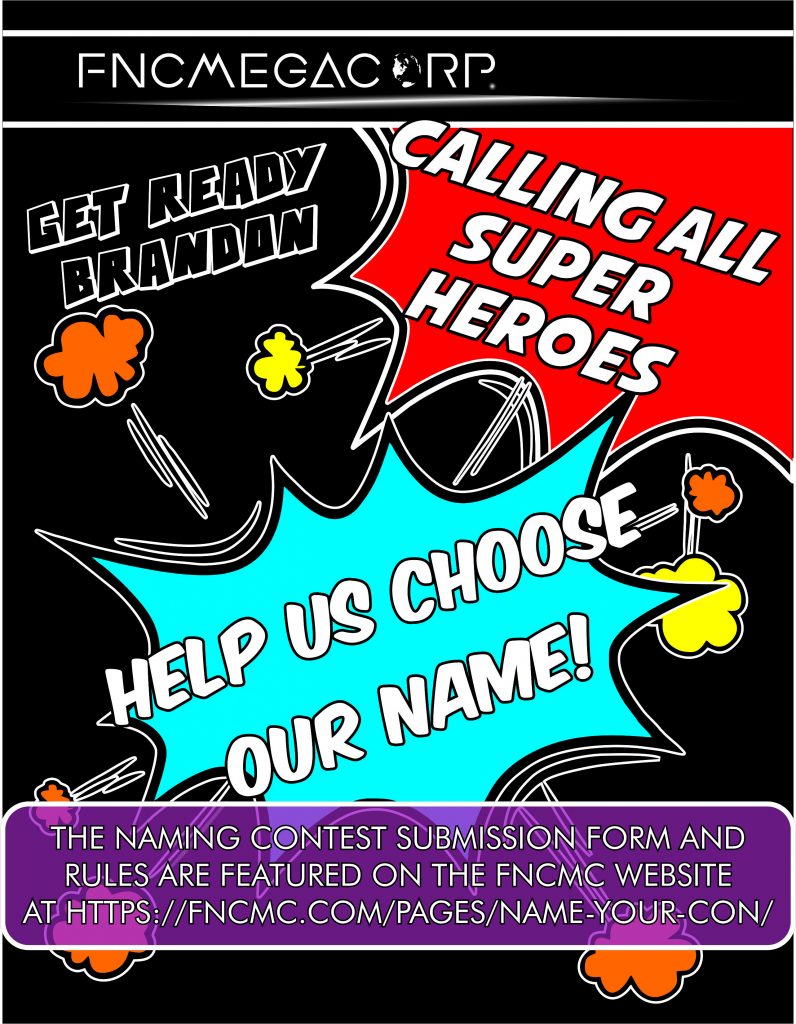 ---
The Board of Directors of FNCMC (Jeremy Baker, Michelle Boudreau, Scott Bradley, Jill Elvers, Brandon Fordyce & Justin Steeves) are all Brandonites who are deeply passionate and dedicated to the pursuit and promotion of education & literacy. By weaving these elements into the Brandon convention, they hope to create more public awareness on these skills through an emphasis on fun entertainment & arts-based experiences.
For the Entire Press Release Click Here