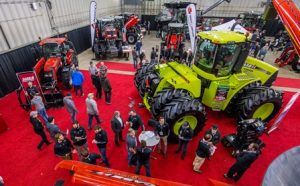 For over forty years Ag Days has been a standing event in Brandon's January calendar. Taking place over three days in the dead of the Manitoba winter, more than 500 large pieces of farm machinery, and more than 800 tradeshow booths put together by more than 535 different Agriculturally focused companies fill the Keystone Centre, and the participants fill all available hospitality corners of our city. This year the event will also feature over 60 speakers from all over the world.
Brandon First is always looking to pass along the insights of the best in the industry, and to provide top notch information on how to host events. So, we got in touch with Show Manager Kristin Phillips for her tips and input on what it takes to execute the largest indoor farm show in Canada.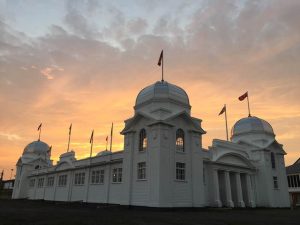 First of all, let's examine why Brandon is the right place for a large event like Ag Days. Phillips says that the geographically central location makes is easy from farmers both east and west to access us. She touts the Keystone Centre as the only facility able to accommodate the physical size of the show. Since they fill the 540,000 square foot building, Ag Days has also expanded in 2019 to include use of the revitalized Display Building No. 2, locally better known as the Dome Building, for their first ever Ag Days Social. Calling it the 'premiere facility located right in the Wheat City' Phillips adds, "The Keystone Centre is an amazing facility and it allows us to bring in over 500 large pieces of equipment each year, plus small equipment and displays. There is no other facility that can offer this much square footage with this large of door heights and roof heights!" The versatility of the venue also helps. "Who would think we could have converted an entire facility into a show in just thee days, build our own theatre, revived an old building into a usable space, converted a curling club into show space in less than eight hours and had it back into usable ice 12 hours [after the show]".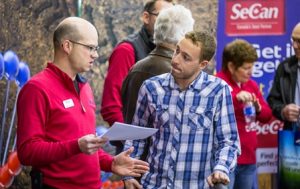 Hosting an event in Brandon of this magnitude, every single year, is no small feat. Phillips describes both the intrinsic benefit and rewards, and the immense amount of work that goes into executing the largest indoor farm show in the country. "My job is like being a wedding planner, only everyone wants to come, and everyone wants to sit in the front row (and bring their tractor!)" she says, adding "I consider myself lucky to be involved with such an incredible group of people." She feels that the interpersonal relationships she has made and the contacts in the industry she's developed over her 12 years involvement with the event are indescribably beneficial. "The most rewarding moment each year is at 6 am on Tuesday morning, when I walk into the facility and see everything in order, the red carpet freshly vacuumed, the lights shining bright, and I know it's going to be a great show!"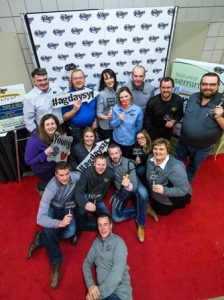 Like anything of this scale, building this event takes an entire team of people, working through the entire year and Phillips was sure to give credit where credit is due. "We are the faces of the show (Phillips and office manager Christine Roskos), but we have 15 board members who guide, lead and inspire us at five board meetings throughout the year." On top of the fifteen-member formal board, they bring in twenty volunteers to help during the show with ticket sales and information stations. The organizers would especially like to thank all past and present board members and management teams. A team that pushes the show forward and isn't afraid to try new things is absolutely key to maintaining the magnitude of this spectacular event.
Phillips also says of working with the local community, emphasizing that Brandon is an ag community, and everyone welcomes the show with open arms, that the hotels all go above and beyond, and the restaurants all provide top of the line services to all the exhibitors, patrons and other guests.
If there is a Masters Student or other organization interested in conducting an economic impact study on how Ag Days affects Brandon and the surrounding communities, Ag Days would love to hear from you!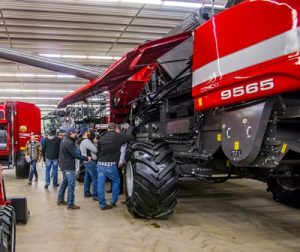 When it comes to some best practices for event hosting, Ag Days has had four decades to evolve and perfect them. They survey exhibitors and patrons every couple years to listen to what they want to see. They continually push the envelope to bring in new and exciting displays and speakers, based on what the base audience wants most.  If she has to distill it down to one key element of advice she says,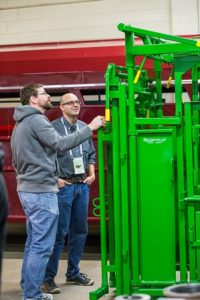 "Listen to your peers! They are your most knowledgeable resource. Ask lots of questions. Never be afraid to try something new. Even if it fails, you won't know if you don't try." Phillips also stresses "Everything great takes time" so be patient with your self, your fellow organizers and your community, as your event evolves it will continue to improve if you listen to those around you. "The possibilities are endless as long as you believe they are possible."
This year's event takes place from January 22 through 24th. Admission is free to the public.
For more information visit www.agdays.com
Photo Credits: Matt Goertzen (Dome Building) and Sandy Black (Ag Days 2018)