Events News
Busy Summer Sees Brandon Host Events at Venues Across the City
Brandon saw a return to hosting excellence this July and August with multiple Western Canadian, National and International events! Take a look below at all the action and excitement brought to the city over the summer.
Softball Canada U15 National Girls' Fastpitch Championships – Ashley Neufeld Softball Complex
Canadian Powerlifting Union Western Canadian Regional Championships – Healthy Living Centre at Brandon University
World Clydesdales Show – Keystone Centre
Canadian National High School Rodeo Championships – Agricultural Centre of Excellence – Keystone Centre
Brandon First News
Brandon First Celebrates 20 Years! 
In the early 2000s a group of six local hoteliers, businesspeople and representatives from Tourism and the City came together to promote Brandon as a world class event host city and drive the development of event tourism in our community. They knew the economic importance of this type of tourism to Brandon and recognized the opportunity we had to capitalize on something Brandon does really well; host events. And so, on August 20, 2003, Brandon First was incorporated as a not-for-profit organization dedicated to recruiting events to Brandon.
As Brandon First started to grow it started to succeed, recruiting major events like the 2006 Special Olympics and the 2009 Western Canadian Music Awards. One of the largest and most impressive early wins for Brandon was the 2010 Memorial Cup.
So, after the Memorial Cup success the question was "what's next?" And the obvious answer, especially in hindsight, was curling. We had hosted great curling in the 1990s, in the 1980s, heck we even hosted the McDonald (cigarettes not cheeseburgers) Brier, all the way back in 1962! But we hadn't hosted anything since the Scotties in 02 and it was time to bring it back. The "Curling Strategy" was thus born, a plan to host a small event like a provincials, then a midsize national event and an ultimate goal of a large national Curling Canada property. And that's exactly what Brandon executed. In 2015 we hosted the Safeway Men's Provincials which spring boarded us to a successful bid for the 2016 Canada Cup, a mid-season men's and women's championship by Curling Canada. The success of the Canada Cup was critical to our winning the bid for the 2019 Tim Hortons Brier, which we also knocked out of the park! 
Around the same time the Curling Strategy was taking off, Brandon was awarded the two-year block for the 2017 and 2018 Royal Canadian Legion National Youth Track and Field Championships. This event saw approximately 350 athletes from across Canada come to compete in a variety of track and field competitions. We had a literal army of volunteers to make it happen, no I mean literally, I don't know how we'd have ever got all those army tents and tables set up if the base didn't send us a bunch of soldiers with them!
Seeing how successful the Curling Strategy had been we wanted to use that same model to bring in some national level summer sport competition. With the opening of the Ashley Neufeld Softball Complex in 2017 we knew we had a world class facility right in our own backyard and we had to strike while the iron was hot. Working with local softball representatives, Brandon worked to recruit softball provincials at varying age levels, many of which were then postponed by the pandemic and rescheduled. The softball community rallied and in 2021 hosted the Softball Manitoba U16 Girls Provincials. This summer, I'm pleased to say, we hosted an amazing Softball Canada U15 Girls National Fastpitch Championships. Even though the rain made it a scheduling scramble the committee and volunteers handled everything flawlessly and put on an incredible tournament.
We've also worked in the last few years to bring a wide variety of new events to Brandon, world level horse shows in the Percherons in 2022 and the World Clydesdales this July, the 55+ Games, Western Canadian Gymnastics, CIS Women's Volleyball, meetings, conventions, tradeshows, music festivals and more. There's a whole list on our website about a mile long if you want to see all of them, it's a pretty incredible list to just scroll through.
We always talk about economic impact when it comes to why we bring events to Brandon. Event tourism brings substantial dollars into the community and generates thousands of overnight stays each year. Brandon First has either conducted through Sport Tourism Canada's STEAM model, or Destinations International's Economic Impact Calculator economic impact studies for some major events and the numbers are incredible.
According to STC, the 2010 Memorial Cup generated an estimated $13 million. The Brier brought $7.4 million in economic impact, up from $2.5 million from the Canada Cup. This year we started using the Destinations International Calculator as members, allowing us to use room nights, attendance and other custom statistics like our Accommodation Tax Rate and provincial taxes to calculate EI almost as soon as the events are over! By these calculations, the Canadian National High School Rodeo Finals generated approximately $650,000 and while we're still waiting on final numbers, early projections say this summer's National Softball generated in excess of $1.5 million in direct local spending. On top of this, events showcase our community to the region, the nation, and the world. Brandon's reputation for excellence grows with every event we successfully host, and we plan to keep building on the foundation of those before.
What does the future look like for Brandon's event hosting landscape? Well, as I mentioned the Manitoba 55+ Games is coming back to Brandon in June of 2024. As a part of that we are also hosting a bonspiel in March so Curling could be included for the first time in many years. In 2025 Brandon University is confirmed to host the USports Men's Volleyball Championships. We have a few irons in the fire, and some bids awaiting decision, but we hope to bring even more to Brandon in the next 20 years than we did in the last 20.
On August 31st we gathered together with many of our incredible business stakeholder members and held a 20th Anniversary Celebration at the Dome Building. Some pictures from that evening are below, please take a look and join us in celebrating 20 years of Brandon First!
Stakeholder Corner
Welcome New Stakeholder Members!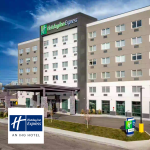 Holiday Inn Express and Suites Brandon 
Conveniently located across the street from Keystone Center, they are steps away from many businesses, shopping and restaurants. Their central location awards guests easy access to all Brandon has to offer. For more information, visit https://tinyurl.com/yc43kmfm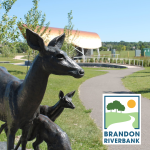 Brandon Riverbank
The Riverbank provides a serene and beautiful place for families to play and pursue a healthy lifestyle and is home to many community events. For more information, visit https://riverbank.mb.ca/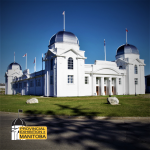 Provincial Exhibition – Levelled Up to Bronze! 
After many years of support as an Ambassador Stakeholder, Provincial Exhibition of Manitoba has upped their game and increased to a Bronze Level Stakeholder! Since 1882 the Provincial Exhibition MB has showcased agriculture in Manitoba while linking the urban and rural communities through education and awareness while providing entertainment and economic enhancement to the region through their three annual fairs. Find out more at https://provincialexhibition.com/

SAVE THE DATE: October 26th, 2024 Look out for information in your inbox about our upcoming Night of Delight 2023!
If your business is not yet a Brandon First stakeholder and you would like more information you can call our office at 204-729-2156 or click here for details on membership.
Thank you to all of our funders and stakeholders. We could not continue to bring the best events to Brandon in the future if not for the generosity of our events and business community today.
Reminder notices were sent to outstanding members in September. If you have any questions about your membership or the benefits you receive, please reach out to Jenn directly at jenn@brandonfirst.com or 204-441-5628
Do you have an event in mind you
would like to see come to
Brandon in 2024 or 2025?

Let us know! info@brandonfirst.com or 204-729-2156
You can also submit an RFP or Event Proposal by clicking here.