Brandon First News
2022 Year in Review
Brandon First was so happy to see the return of events of all shapes and sizes to our city. From fairs and plays, to concerts and conferences, sport events and meetings to horse and cattle shows and gatherings amongst friends.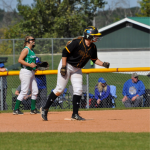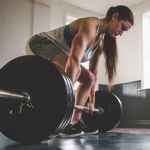 This return to events meant that the Brandon First team has been able to work with a multitude of amazing planning groups to bring the best events back to our city. In 2023 Brandon will host, among our regular annual events like Ag Days and the Royal Manitoba Winter Fair, the 2023 Softball Canada U15 Girls National Fastpitch Championships, the Western Canadian Powerlifting Championships, Canadian High School Rodeo Finals, Manitoba High School Athletics Associations Track and Field Provincials, and many many more.
This year we were pleased to announce that our Regional Sales Coordinator for Westman has returned from her maternity leave! Sara is excited to be back and has been very busy meeting with clients, and going out into the community to talk events.  She and our Winnipeg regional sales coordinator, Pam Reiss, attended the Sport Tourism Canada Sports Event Congress in November, meeting with national level sports events rights holders to find the best sport championships to bid on for Brandon.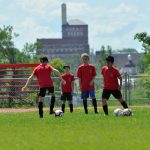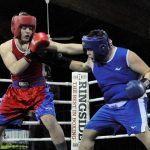 Some of the specific events Brandon First provided support to this year were the World Percheron Congress, Brandon United FC Villareal Manitoba Soccer ID camp, Salvation Army Mobilized for Mission, Manitoba Shorthorn Association AGM, Wheat City Throwdown boxing, Volleyball and Basketball High School Provincials, multiple baseball and softball events, and the Canadian Junior Angus Showdown.
Brandon University was chosen by the Regional Cadet Support Unit (Northwest) to house and feed 80-100 air cadets during a Cadet Training Centre summer gliding program  from June 26 to August 20. The University worked together with the Brandon Flight Centre (BFC) and Brandon First in preparing the bids. The BFC hosted the training for the cadets. This program will bring the cadets back to Brandon in 2023 with options to revisit extending the relationship at that time. We were so excited to welcome these cadets to our city and hope they were able to enjoy our prairie hospitality during their stay.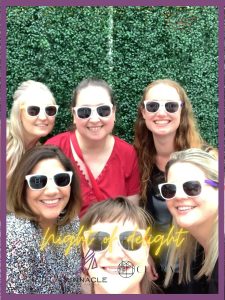 One of our favorite events to be a part of is our annual stakeholder appreciation evening, and we were able to host the Night of Delight for the first time since 2019!
This year we started out front of the historic Dome Building and then walked over to Clara, Brandon's first semi-permanent outdoor tent venue in the Patmore Forest on the Keystone grounds, owned and operated by Pinnacle Event Rentals. They had inflatable axe throwing, a booth by Stay Weird Studios and they partnered with the Keystone Centre to provide drinks and appetizers. Next we hopped on a donated coach from Brandon Bus Lines and went to CoWorks, one of our newest members, for a tour and networking. After that we headed out to the newly renovated Green Spot and Bloom Box for dueling drink stations and cheesecake from the one and only Chez Angela. Then we were back on the bus for a trip over to T-Birds where we bowled and stuffed ourselves with nachos! We ended the evening at The Backyard on Aberdeen where Aida treated us to a perogy bar and Trivia with Kate and Aaron, followed by a beautiful bonfire in the yard to cap off the night.
Our team is looking at the upcoming year with excitement and can't wait to see you at all of Brandon's biggest and best events in 2023!
Upcoming Events
For a list of upcoming events check our page regularly here.
January 16 – 19, 2023
Manitoba Ag Days | Keystone Centre
To add your event to our calendar email us at info@brandonfirst.com
Note: Please adhere to all public health ordinances and the event's Covid safety guidelines while attending events in Brandon.
Stakeholder Corner
From the Board and Staff of Brandon First we would like to sincerely thank each and every one of our valued Stakeholder Member Businesses for another year of support.
We could not continue to bring the best events to Brandon in the future if not for the generosity of our events community.
2023 invoices will be mailed out in early January. If you have any questions about your membership level or the benefits you receive please don't hesitate to reach out to our team.
If your business is not yet a Brandon First stakeholder and you would like more information you can call our office at 204-729-2156 or click here for details on membership.
Do you have an event in mind you'd like to see come to Brandon
in 2023, 2024 or 2025?
Let us know! info@brandonfirst.com or 204-729-2156
You can also submit an RFP or Event Proposal by clicking here.